Hiffi-group-webpage_framework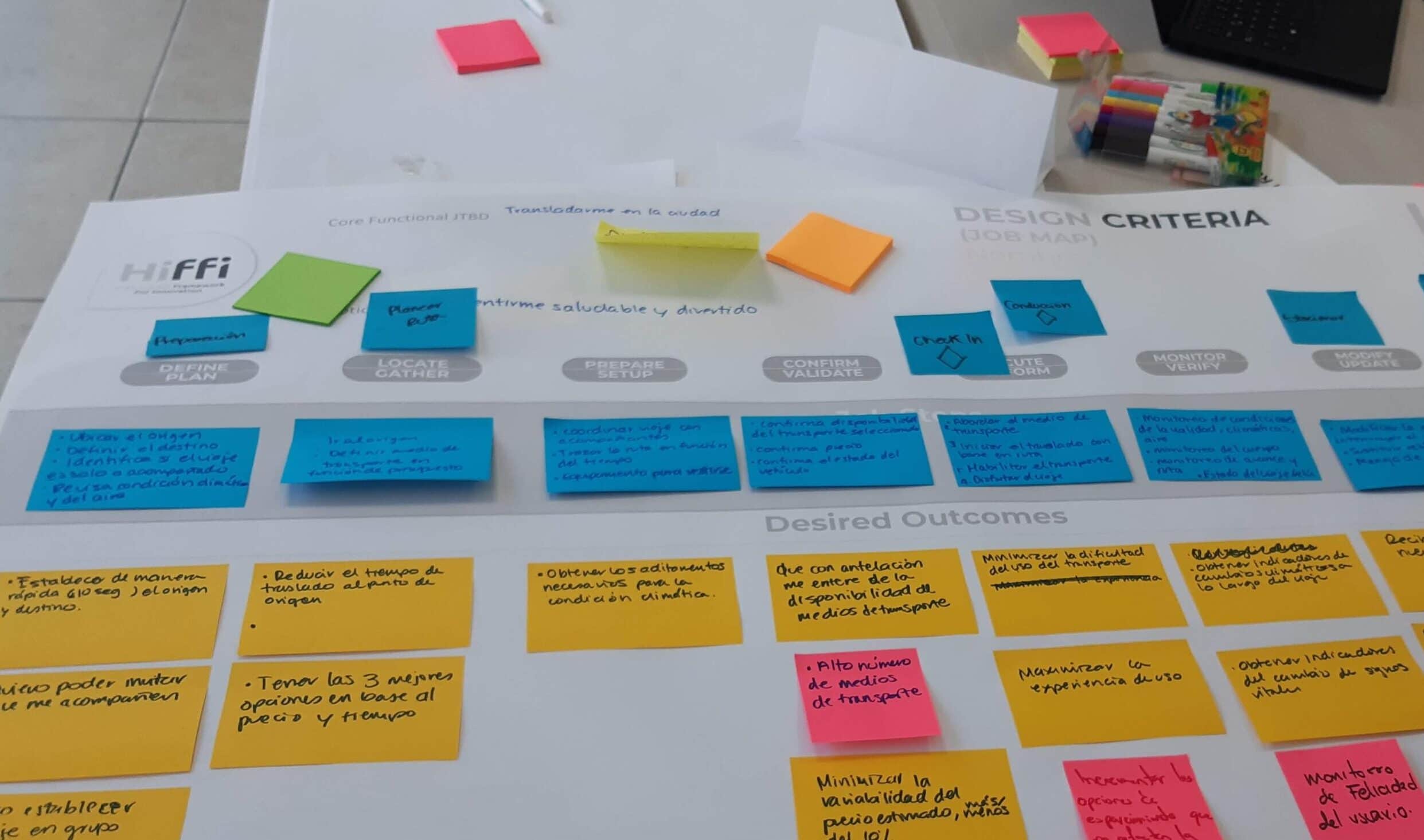 Framework Overview
The Hiffi framework allows any type and size of organization to build and sustain a Strategic Innovation System (SIS) to address business challenges and deliver results early and often until they become highly scalable and profitable solutions or businesses.
Three major components conform a Strategic Innovation System (SIS) in an organization:
The adaptive master plan for innovations leading to exponential growth and profitability.
The different types of innovation activities that transform opportunities into actual innovations.
The different elements that together enable the conditions for the above to perform and thus, for innovation to flourish. The Hiffi framework defines and links these enablers as: Structures, People, Culture, Networks, Digital Technology, and Leadership.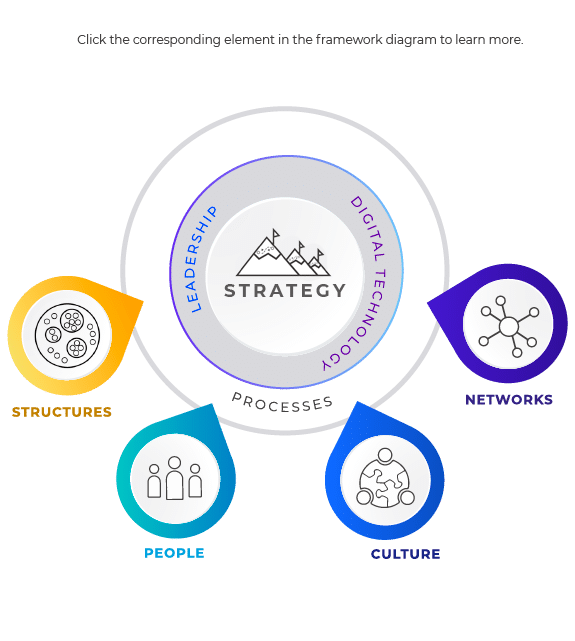 Structures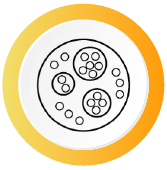 The way in which people are organized and empowered to carry out innovations in support of enterprise and innovation objectives. 
The specialized structures that support (in some companies and circumstances) specific stages or parts of the innovation processes.
The structures that enable governance mechanisms to ensure that innovation initiatives contribute to the objectives of the enterprise.
The configuration of teams that discover insights, design concepts and develop solutions to deliver new value. 
People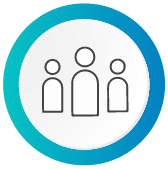 The emotional, social and intellectual assets of people that contribute to innovation. It includes actions focused on enhancing innovation talent such as training, performance management, and incentives. 
·

 




Innovator Characteristics
The creativity, execution and leadership features that are present in people involved in innovation in the right extent according to their roles and responsibilities.
·

 




Training and Development
The training and experiential learning programs that develop key innovation mindsets, behaviors and skills.
·

 




People Measurement and Reward Systems
The metrics, performance management, and incentive programs for people involved in innovation efforts. 
Culture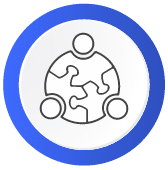 The collective pattern of behavior and shared values of people that boost innovation. It includes a common language conducive to high-impact innovation.

The values, beliefs, and behaviors required across the organization (and even in external networks) for high-impact innovations to be realized effectively and timely.
The attention to how conducive a company's culture is to innovation-driven outcomes.
Networks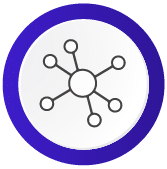 The formal and informal collaboration configurations and links made up of internal and external parties and communities that can fuel innovation through resource sharing and cross-fertilization of ideas. 
The informal employee connections and internal communities of interest and practice that can boost innovation.
·

 




External Networks (Open Innovation)
The formal and informal innovation collaboration arrangements with external entities, communities and individuals for the benefit of the parties and the society.
Strategy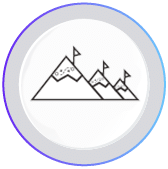 The adaptive master plan for innovation-driven outcomes that includes innovation vision, aspirations and courses of action intended to achieve high-impact innovations leading to exponential growth and profitability. 
·

 




Enterprise Strategy & Role of Innovation
The way enterprise and business strategies are managed, and the extent in which innovation plays a part on them.
·

 




Innovation Objectives & Strategy
The quantitative and qualitative innovation objectives as well as the target domains where innovation is to proceed (and thus, where not to) and the plan on how to win on each of them.
·

 




Strategic Innovation Portfolio
The way the innovation strategy is operationalized, which includes defining the types of initiatives, establishing budgets for target domains (e.g. strategic arenas and types of initiatives) and establishing a strategic roadmap. 
Processes
The different types of innovation activities that transform opportunities into actual innovations, and their links to stakeholders (e.g. customers), environment, innovation strategy and business objectives. 
The explicit activities, milestones, and decision points that support and that adhere to best practices for each type of initiative.
·

 




Innovation Pipeline Management
The management and governance mechanisms for the different types of initiatives in order to monitor performance and to make resource allocation decisions.
·

 




Support Processes & Tools
The different business processes which might be necessary to support the innovation processes and teams. 
Digital Technology
The application of digital technologies for creating new and enhanced value propositions and business models, as well as the tools and platforms that enable faster and more economic design, development and deployment of such application. 
·

 




Digital Technology Orientation
The understanding and actual use of exponential digital technologies for innovation purposes, both integrated in digital offerings (e.g. disruptive or breakthrough) and in operations.
·

 




Digital Platform and Capability
The holistic configuration of digital technology, process and people to enable digitally-inspired innovations, with an emphasis in the repository of business, data, and infrastructure components reused to rapidly and more economically configure new offerings.
Leadership
The ability of leaders to drive changes and business transformations continuously by mentoring and inspiring people, facilitating the conditions for innovation to flourish, and reinforcing a favorable innovation culture. 
The transformational leadership features that are present in key people throughout the organization.
·

 




Change / Transformation Management
The explicit approach (e.g. actions and events) that continuously drives positive changes and business transformation for high-impact innovation.
.
THE HIGH IMPACT FRAMEWORK FOR INNOVATION (HIFFI) IS THE MASTERPIECE OF THIS ENDEAVOUR
---
It can be easily configured for the needs and context of any organization. Its adaptable and agile approach allows to address the reality of large enterprises, business units, small and medium businesses, entrepreneurs and startups in uncertain, complex, ambiguous and fast changing environments.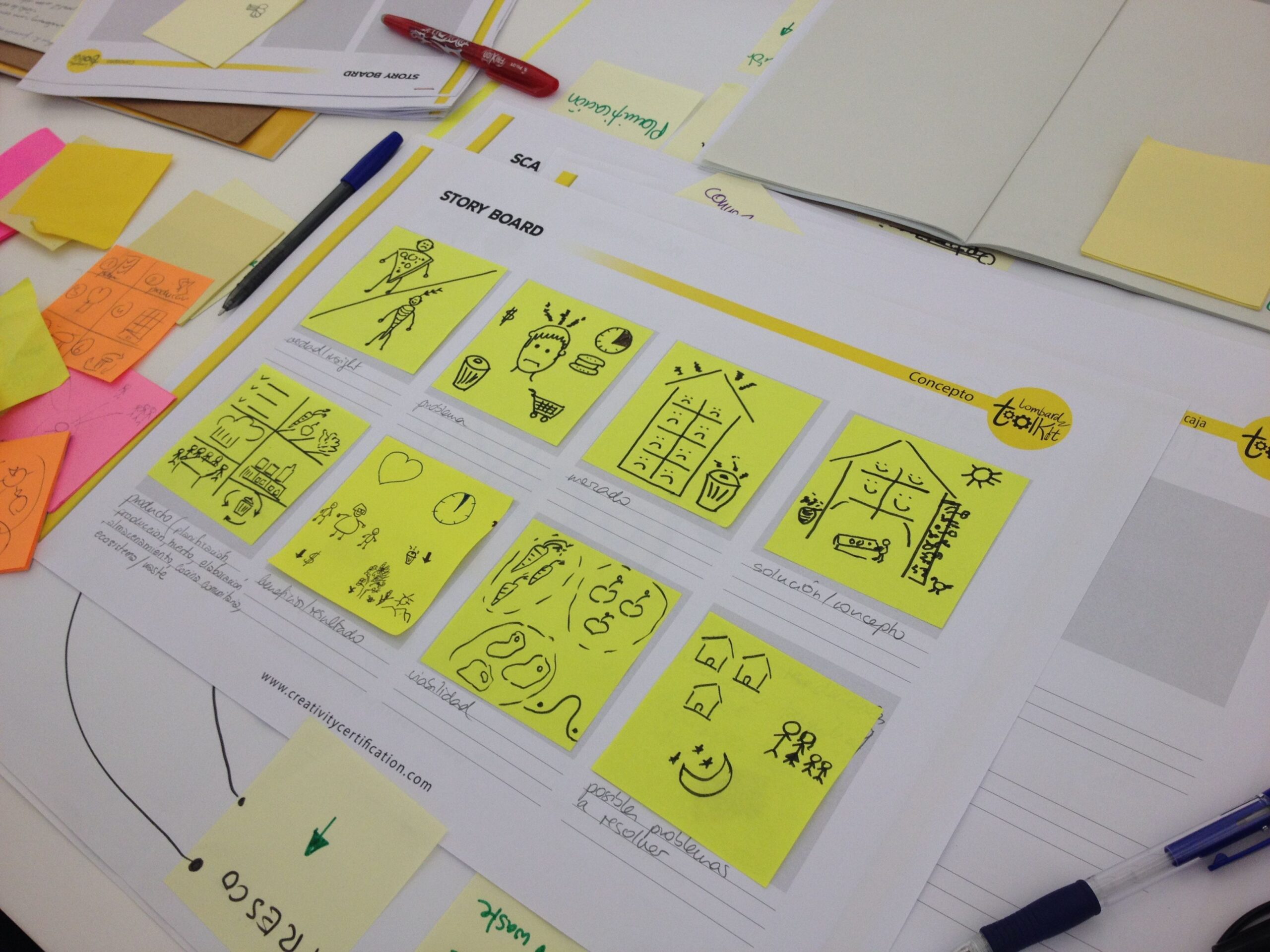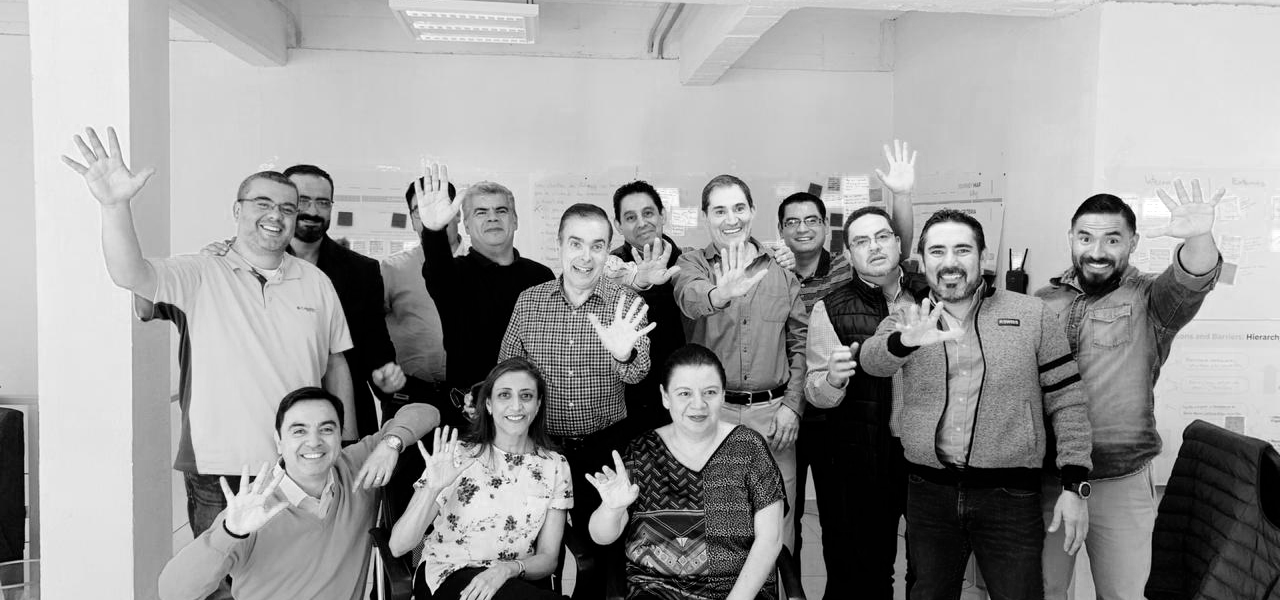 Hiffi can help anyone quickly assess the current state of their innovation capability and take effective actions to close the gaps necessary to support their business objectives. Whether it is required to support business leaders or entrepreneurs in inspiring their teams; formulate a winning innovation strategy; launch disruptive initiatives in search of sources of exponential growth and profitability; implement agility in the way people work; develop the right mindset and skills; transform the culture; develop innovation partnerships; or drive a digital transformation to boost innovation; the Hiffi framework can be of great help!
HIFFI IS THE RESULT OF A continuous COLLABORATIVE DEVELOPMENT
among several organizations around the world, which started with the concerted effort of DUX Diligens, Nakazawa Consulting Group and the Centre for Technology Management of the University of Cambridge. You can also be part of this amazing journey aiming to make high-impact innovation achievable by anyone®, thus contributing to improve the lives of many people!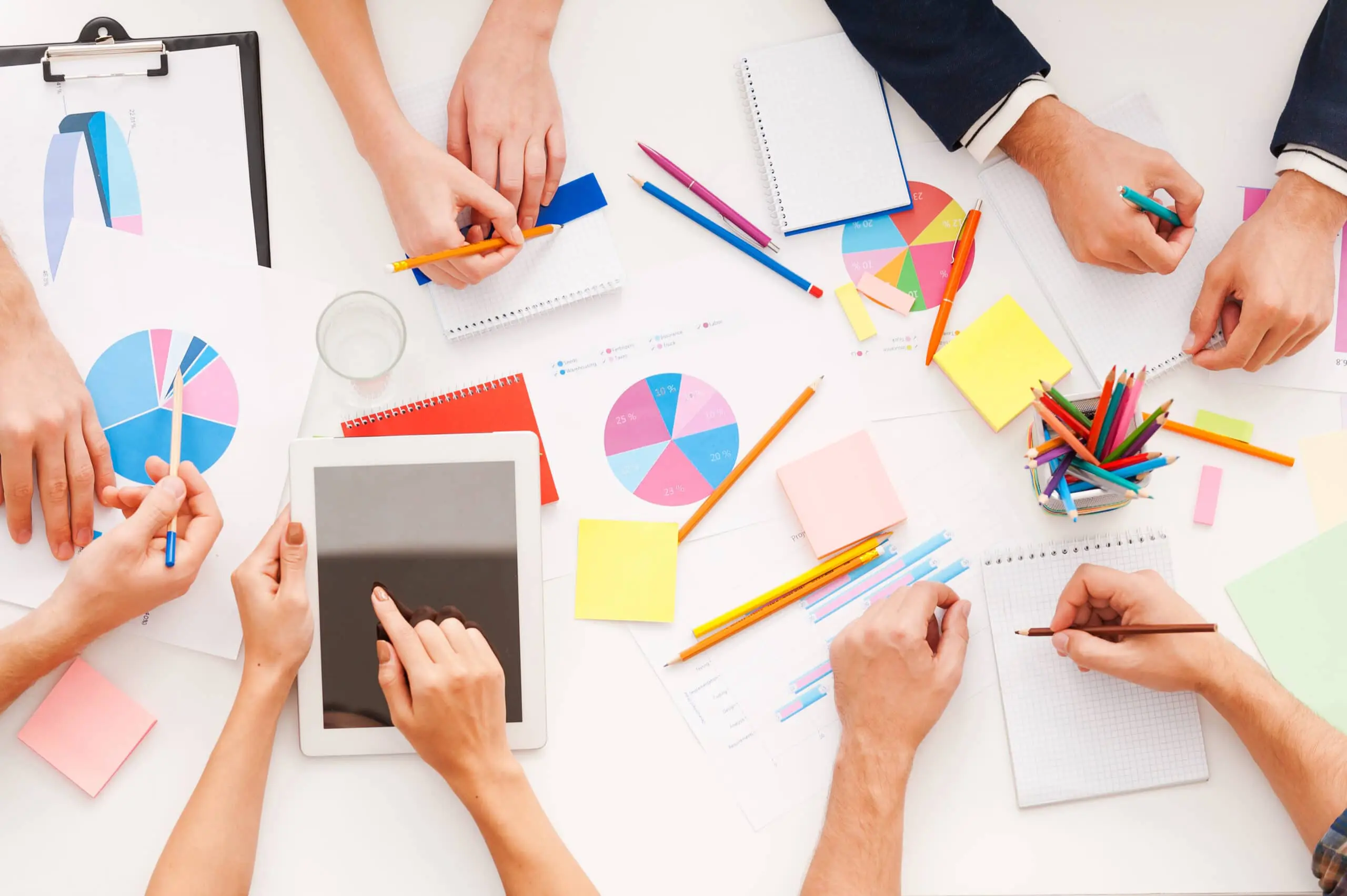 Build your innovation practice with the Hiffi Resources we have developed for you. Key resources that will help you adapt and get ready for the future.
Check regularly for new ideas, discoveries and Hiffi updates to get inspired along your new journey of innovation.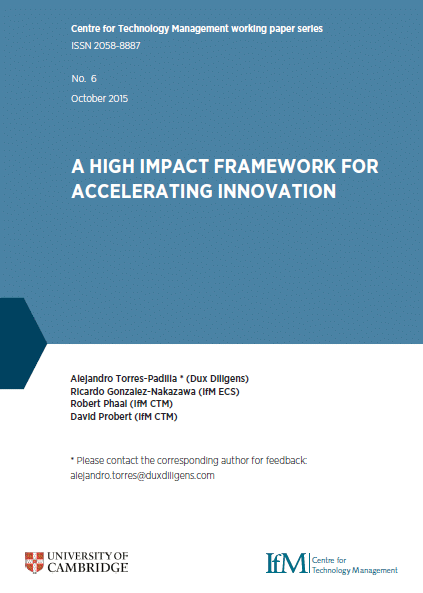 LEARN IN THIS PAPER ABOUT THE INITIAL HIFFI BODY OF KNOWLEDGE DEVELOPED AT CAMBRIDGE UNIVERSITY.
SUBSCRIBE TO DOWNLOAD!